Sept 27, 2012 16:37:05 GMT -5
Post by ¿℟ᵿҝɸ on Sept 27, 2012 16:37:05 GMT -5
[atrb=width,500,true][atrb=border,0,true][bg=000000]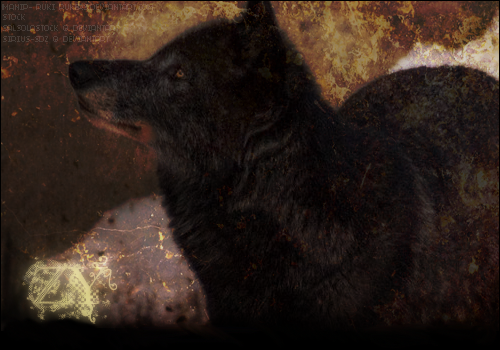 R A T E Y O U R S E L F& H A T E Y O U R S E L F
ALL THE COURAGE YOU HAVE LEFT
WASTED ON FIXING ALL THE PROBLEMS IN YOUR OWN HEAD


Have you ever had the feeling that your whole world was just collapsing in around you? For Zy, that process was taking place around him in the form of a raging inferno, bent on assimilating him with the ashes and cinders that were once part of the land of Irrsin. It was once, because now the open grasslands had been claimed by a new ruler- one that was much more dangerous, and terrifying, than Kasimira had ever been. Zy would much rather be facing down his furious Queen than this angry affront from hell brought to life by nature. At least Kasimira could be entertaining. This, this was pure terror. The only thing Zy could do was run. And run. And keep running as the flames whipped him onward; a reminder that they were still there.

The only thing keeping him going was fear. He could feel the heat behind him as he fled from the pursuing hellfire. The smoke surrounding him slowly started to cloud both his vision and lungs, making escape even more strenuous. He thought about just giving up. It would certainly be easier to surrender to the black clouds and allow himself to be enveloped by a baptismal fire than to continue his seemingly futile efforts of escape. He could feel himself slowing involuntarily, as if his body had decided for him. 'This wasn't how it was supposed to end', he thought. He panicked at the encroaching darkness caused by the claustrophobic smoke flooding his senses. His frantic sprint slowed to a pitiful stumble in his last ditch instinctive effort to escape; blackness forcing its way through his consciousness. Eventually the male collapsed, his fate out of his own control, and with the crackling of the flames growing ever closer.



*****



Zy awoke with his face buried in charred, blackened, earth, unsure of just how he survived, or if he was even alive. He attempted to stand, but ended up toppling back over. Resigning to his current fate he laid in the ashes of his captive home, attempting to think of anything but his current situation in vain. He wondered how he survived, if he actually did. For all he knew the afterlife could just be some charred landscape like the one he was in now. Or maybe it was hell. That's more likely where he thought he'd end up anyway if it existed. His current solitary isolation in a vacant landscape sure seemed like something those bureaucrats in purgatory would set up just for him. How considerate.

Just then, in the far distance, he heard something that sounded faintly like the howl of a fellow wolf. He was way too out of it to recognize who it was, or even where it came from, but knew it was another living being. Wait... that meant... "HA. I LIVED! SUCK IT YOU HEARTLESS BASTARDS UP THERE!" he cockily yelled skyward while making ash-angels by rolling around on the well-done grass. He could care less how he managed it, or even if those 'bastards' he just insulted had something to do with his existence at the moment. His uncanny ability to dodge death wasn't limited to just pissed off wolves after all. Maybe it was his fear of accepting that his home may have been burned to the ground, or maybe it was actual joy from still being alive, but Zy began to laugh hysterically, and couldn't stop. That is, until reality actually did sink in through his thick skull.

He was completely, utterly, and entirely, alone. He felt a sudden pang of abandonment and, strangely, guilt, when he realized how quickly he ran from his fellow pack-members. He remembered when the fire started he was a good distance away from the rest of them, as usual, but he didn't even think twice of running toward them to see if they were all heading out of the flames. "Why should I care if any of them got out... not like they would if I didn't", Zy grumbled half-heartedly to himself. Truth was, he didn't understand how he could feel guilty at all about wolves that hardly wanted him around. Sure, they were entertaining, but they'd all probably ditch him the first chance they got, like always. He promised himself he wouldn't get attached to any of them, so why was he hoping to hear Tortuga or Kasimira, or even Calliope, any of them, yell out 'Zy!' right now.

He stood shakily on his weakened, exhausted, frame, and began slowly stumbling back the same path he was earlier running for his life down. Zy wasn't sure why he was heading back, positive that death was the only companion to find along the way, but he did so anyway. Only thing he could do was keep going.

OOC;; Sooo irritated that I can't get my new table code to work. :I Eff codes. Uhh. Open. Immy told me to get back here.